GREENOXIA-3 extract for glowing
healthy skin
Beautiful glowing skin with aura It's a word we hear often. Often used to describe the ideal appearance of healthy, vibrant skin, this glow is a combination of two sources: a "shiny glow" from the skin's oils and a "moisture glow" from water and moisturizers. According to the nature of the skin (natural moisturizing factor; NMF)
If these 2 glow are not balanced. Will result in cracked skin, dryness, acne, skin allergies signs of aging Increased premature aging Like the unhealthy skin of people with dry skin problems and babies due to insufficient oil production efficiency. and the skin is thinner than usual because they are not yet fully developed like adults As a result, the skin's protective barrier is weak in protection from various stimuli and lacks flexibility. Slow skin regeneration.
There are two types of dry skin.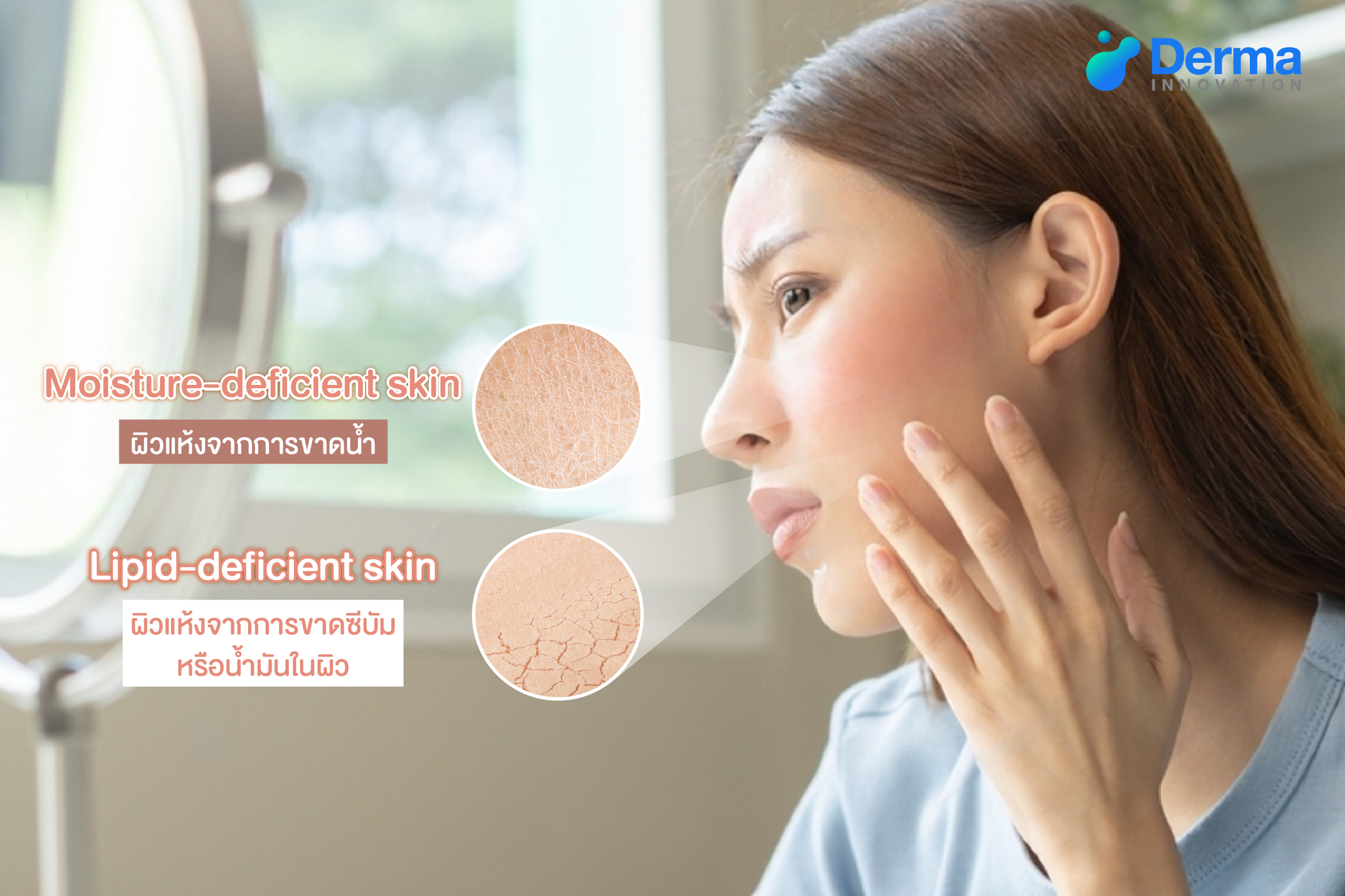 moisture-deficient skin
Dehydrated skin, low moisture content in the skin due to open skin directly in contact with external stimuli loss of moisture and dry skin easily.
lipid-deficient skin
The skin has oil content in the skin. Including sebum produced by the sebaceous glands is reduced, which may be washed off while cleansing the skin. causing the loss of the oil layer that prevents the evaporation of water from the skin and no strong frontal defenses This is why skin conditioning is able to maintain a balance between oils and oils. and hydration is important. It is a step that leads to beautiful, glowing, healthy skin naturally.
What is Greenoxia-3?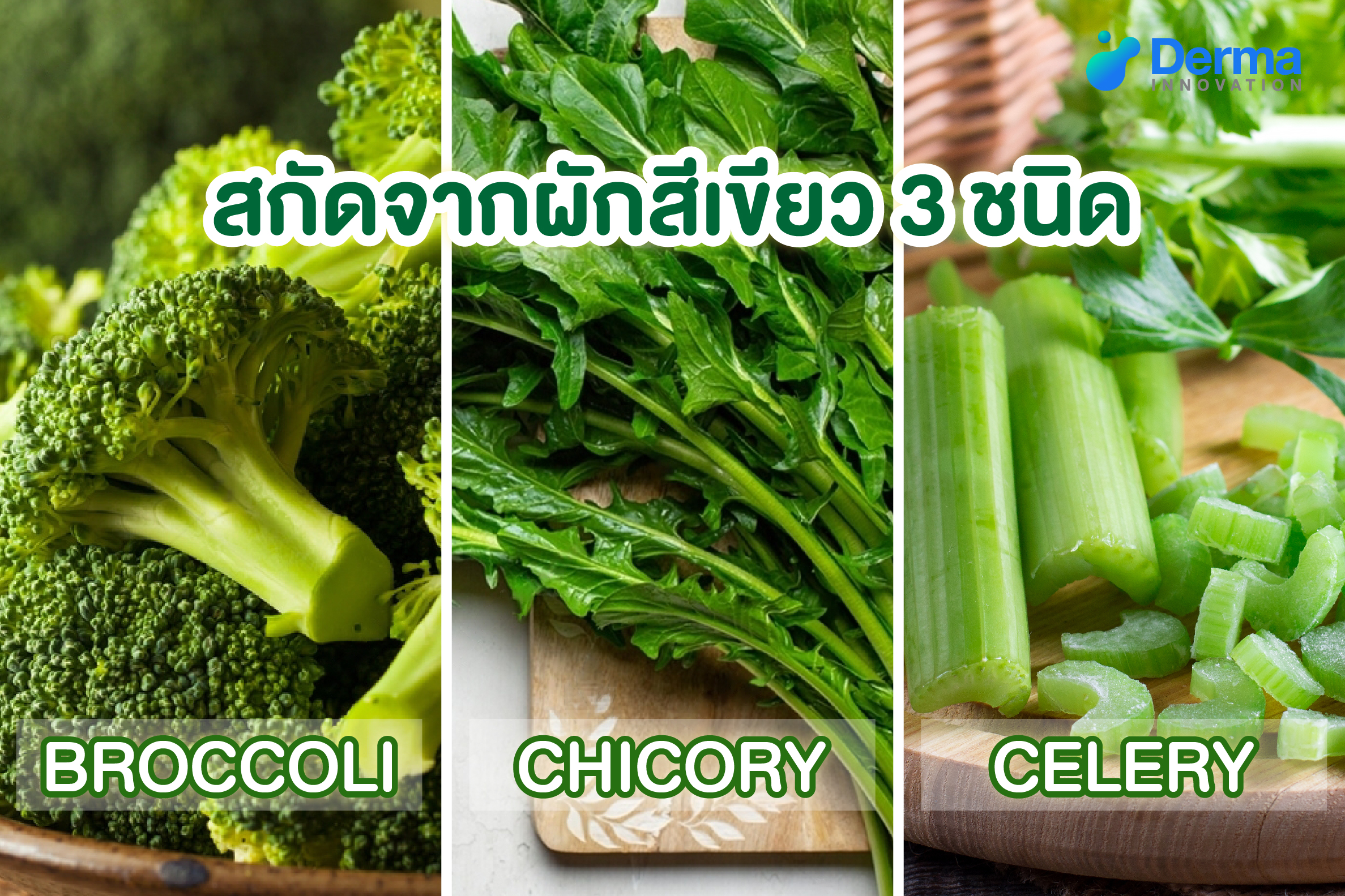 Greenoxia-3 is an extract from 3 types of green plants: Chicory, Celery and Broccoli, rich in phytonutrients, including pro-vitamin, vitamins, minerals, amino acids, antioxidants. Phenolic-flavonoid compounds and tannins (tannin or tannic acid) are well known for their antioxidant properties. anti-inflammatory and inhibit bacteria with high efficiency Helps reduce inflammation by controlling oxidation. and excessive production of sebum oil including structures that can bind to collagen and glycosaminoglycan thus adding moisture to the skin as well.
Studies have shown that Greenoxia-3 can increase the expression of PPAR-gamma (Peroxisome proliferator-activated receptor gamma), promote triglyceride synthesis. And cholesterol that is oil on the skin from the sebaceous glands more. It also increases the amount of natural moisturizing substances. NMF-hyaluronic acid from fibroblast cells, therefore, Greenoix-3 helps to condition the skin to have a strong lipid barrier, reducing water loss, revealing glowing, shiny, soft and moisturized skin. smoother, more youthful can choose to put into a variety of cosmetics Whether it's for baby skin, facial skin, body skin such as shower cream, hand cream, body lotion, especially in areas that are particularly dry.