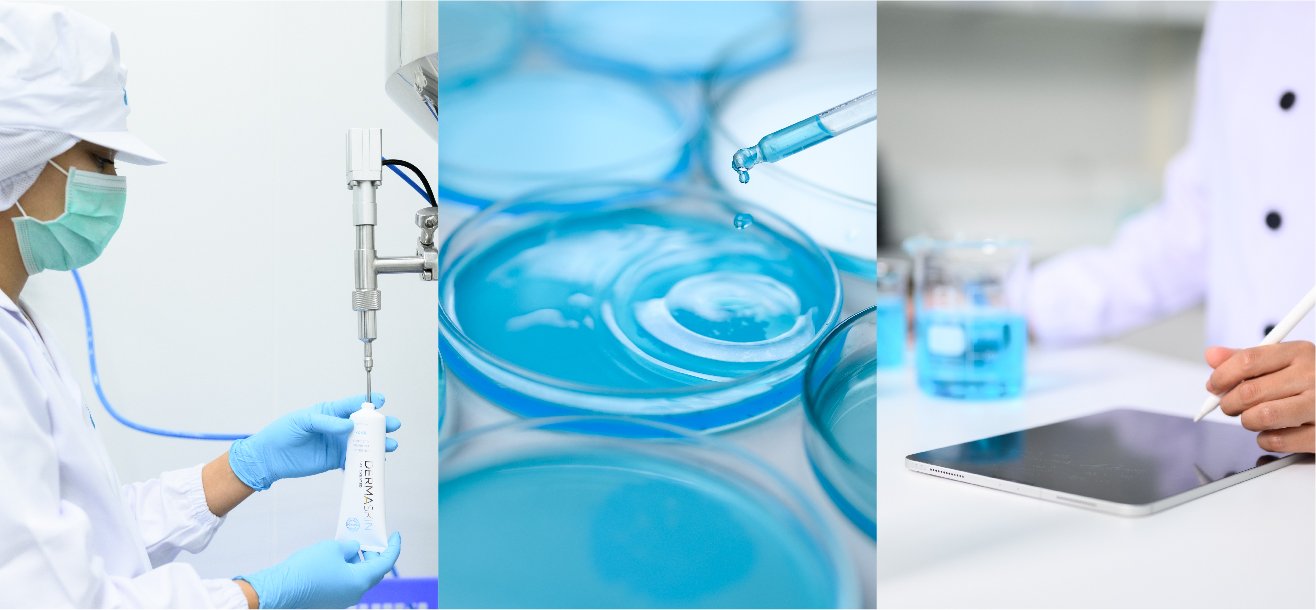 About us
Derma Innovation Company Limited was established in 2010 as an integrated cosmetics company and skincare product manufacturer. We research and formulate new cosmetics or skincare products with a team of experienced cosmetic scientists, along with our modern and up-to-date production processes which meet the safety standards— ASEAN GMP, ISO 9001, and ISO 22716— to respond to the needs of clients who want to run a business under their own brands. Our marketing team and professional designers will take care of you from the beginning until you achieve your success in the cosmetics business.
Vision
Derma Innovation Company Limited is committed to becoming the number one among the cosmetics manufacturers in Southeast Asia by embracing the best concepts, professional operating procedures and the best services to deliver maximum satisfaction to our clients.
Mission
1. Commit to develop formulas for cosmetic products by continuously creating, researching and developing as well as carefully selecting new high-quality and extracts from all over the world that can meet the market's needs and can benefit our clients, leading them to business success.
2. Commit to develop quick and convenient services with a client-centric approach to provide maximum customer satisfaction and be ready to be business partner in cooperation with the clients.
3. Encourage professional development in the workplace to develop employees' expertise and create corporate cultures that contribute to maximum performance within the organization.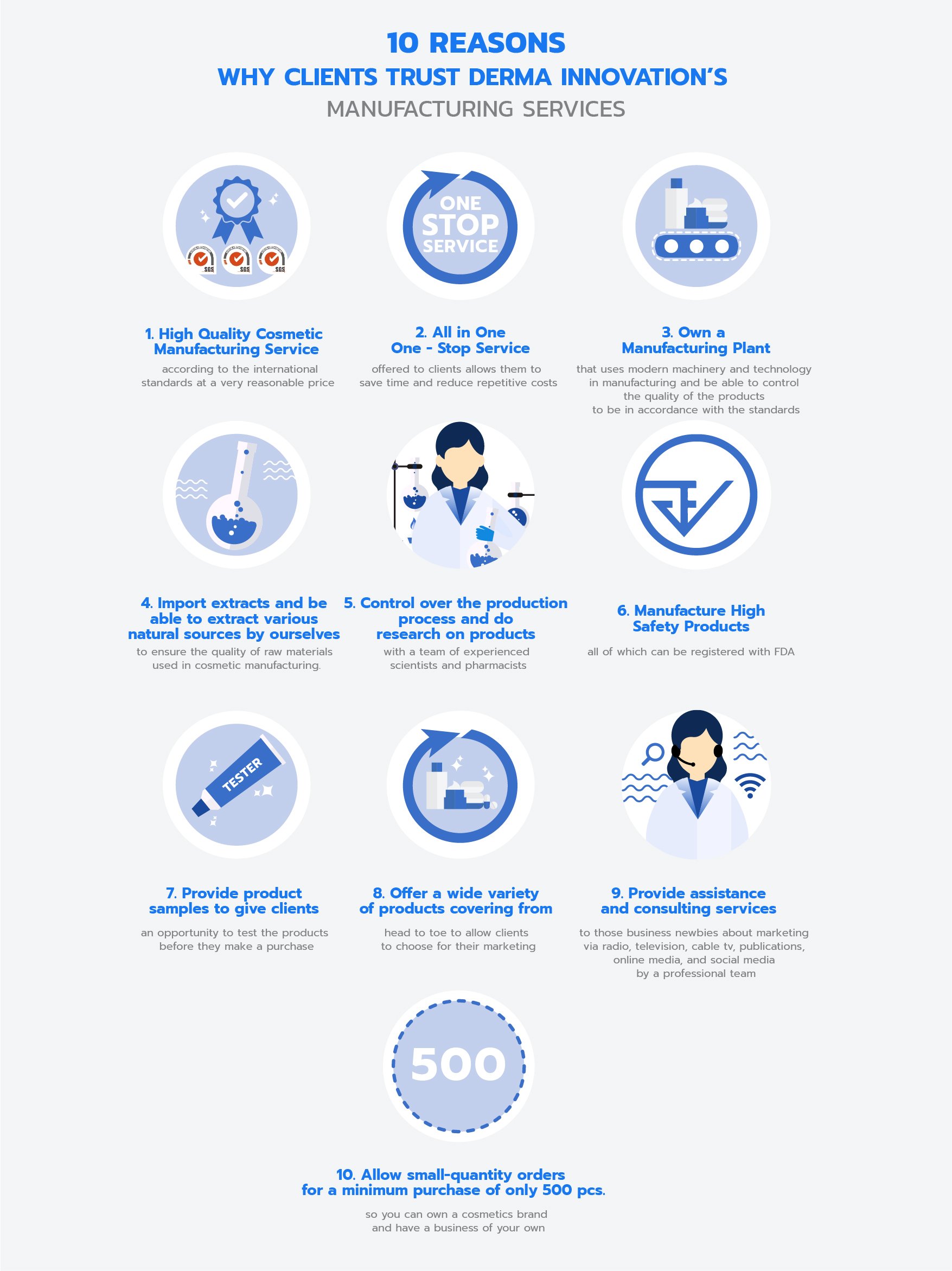 Derma Innovation Company Limited

We are one of the leading cosmetics manufacturers in the new era. Quality is controlled at every stage of our manufacturing processes to meet the standards. With a team of production supervisors and product researchers, we have comprehensive expertise in manufacturing various products according to the ASEAN GMP, ISO 9001 and ISO 22716 standards. In addition, our professional cosmetic scientists who have more than 10 years of experience enable us to provide a one-stop service for all kinds of cosmetic manufacturing including cosmetic product registration with Thai FDA under the brand name of clients. We also own modern machinery and technology in manufacturing to produce cosmetics that will be delivered to domestic and international markets.



"We will stand with you from the start until you can run your cosmetic business successfully."