Be aware!! fake cosmetics
pretty not worth it
According to Statista, the global cosmetics market survey in 2017 (2017) generated a total revenue of US$ 532.43 million. and is expected to grow to 805. US$ 61 million by 2023, looking at statistics that reflect consumer demand for cosmetics. tends to increase continuously People are turning to focus on skin care trends. and the face itself to be more youthful Including manufacturers themselves trying to communicate to consumers that cosmetics are easily accessible. and applicable to all groups It's not just with women alone. As a result, this industry business has expanded to increase the consumer base. but even so Many producers use this growth for personal gain without legal permission. And deliberately make the consumer a victim in addition to losing property Can still be dangerous to health and life, including manufacturers in the cosmetic industry that are legally registered are also affected, that is, the production of fake cosmetics (counterfeit cosmetics) for sale.
What is counterfeiting?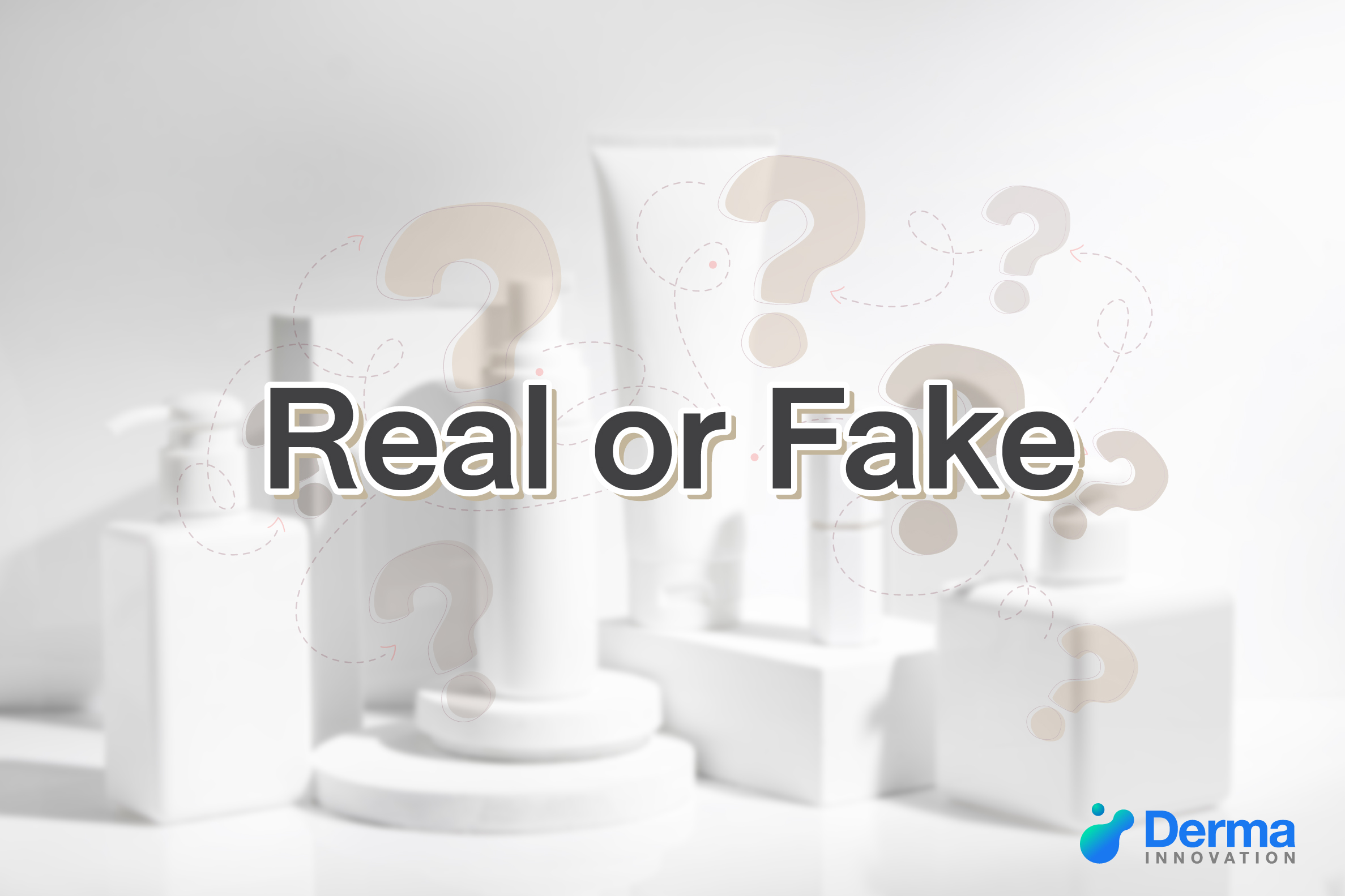 An unauthorized act. and with the intent to imitate, counterfeit or reproduce legally registered cosmetic products It is intended to deceive consumers into understanding that they are buying authentic goods under the objective of selling them for profit (financial profit), which is a personal benefit that causes trouble to others. Considered an infringement of intellectual property rights (an infringement of intellectual property rights). This kind of incident is not unique to the cosmetic industry. But also spread to the food, medicine and clothing industry, etc. Almost all types of cosmetics, we have heard news through the television media about counterfeiting. whether it's perfume Face makeup or skincare.
What are the reasons why many illegal manufacturers turn to fake cosmetics?
Counterfeit cosmetics can be sold for several times cheaper. Compared to genuine cosmetics.

The advancement of technology has increased the opportunity for illegal manufacturers to reach all levels of society in many matters. Thus helping these groups to increase production capacity of counterfeit cosmetics in higher quantities. Moreover, the resulting product is more similar to the genuine product that is indistinguishable if the consumer is not noticing or taking special care.
Low business risk because of lower production costs and overhead costs. much compared to the genuine product The raw materials used for production are often of lower quality than the specified standards. In addition, the investment cost is low, there is no need for formula development. and support research.
The market potential (marketing potential) is large because there is a group of consumers with lower than middle income to support. Because there is not enough power to buy genuine products. Also, the legal infrastructure is vulnerable. and not rigorous This encourages more interest in counterfeiting cosmetics.
It is difficult to compete with highly popular cosmetics in the market. But using the popularity of legitimate cosmetics to generate sales of counterfeit products is easier and faster.
Because in the end, having a product that looks like the original Plus, the cheap price is where the illegal producers intended to create. and draws good attention from consumers without considering the safety of consumers When this production is intended to violate the law which is not in accordance with the regulations of the Ministry of Public Health Therefore, counterfeit cosmetics are often found to be contaminated with heavy metals such as lead, arsenic, copper, mercury, beryllium, cyanide, cadmium, aluminum, as well as paint stripper, microorganisms, animal faeces, urine, which are prohibited substances. and exceeds the prescribed amount Affect health in both short term and long term
While the production of cosmetics is up to standards. It is necessary to pay attention to details from the quality of raw materials as well as the production process that uses machines that have been cleaned and disinfected. Including those involved in the work, dressed concisely. Avoid the possibility of contamination as much as possible. In addition, the analysis of suitable transportation characteristics in order to maintain product quality until it reaches the consumer. to build credibility And make consumers feel trust in the products and brands of manufacturers.
What can be noticed from the characteristics of counterfeit products?
Therefore, choose to buy genuine products wisely. By knowing how to look for differences that indicate that it is a forgeryeasy way To reduce and avoid the chance of being tempted, buy from a reputable dealer who is authorized to sell. pharmacy or department store for purchasing products on online platforms Shop from well-known stores, such as highly vetted sellers on Amazon. However, the methods mentioned above are not 100% safe. (Authentication technology) through anti-counterfeit cosmetic packaging on the packaging that which products are genuine tends to increase in the same way, for example Holograms, Barcodes, RFID tags and Security labels, etc., because counterfeiting of counterfeit products is often found in product categories. extravagant Authentication technology is therefore often used and commonly found in this type of industry.