Gold Serum lightweight, with a subtle and relaxing scent, this concentrate fuses with the skin to intensively replenish it. Also fills lines, plumps, and repairs skin with "24K Gold" ; helps the skin counteract the effects of wrinkles. Visibly fortified and plumped with moisture. Combine with X50 Photoglow Solution; The cosmetic drone helps to clarify the complexion and to act on uneven skin texture to create a luminous, even complexion.
Direction : Apply on facial skin with light motions twice a day, morning and evening.

Type of Product : Face nourishing product.

Cautions : For external use only. Avoid contact with eyes. If contact occurs, rinse thoroughly with water. If irritation or rush appears, discontinue use.

* The duration of lasting effect depends on individual skin condition and age.
Notification No.
12-1-6600022376
Active Ingredients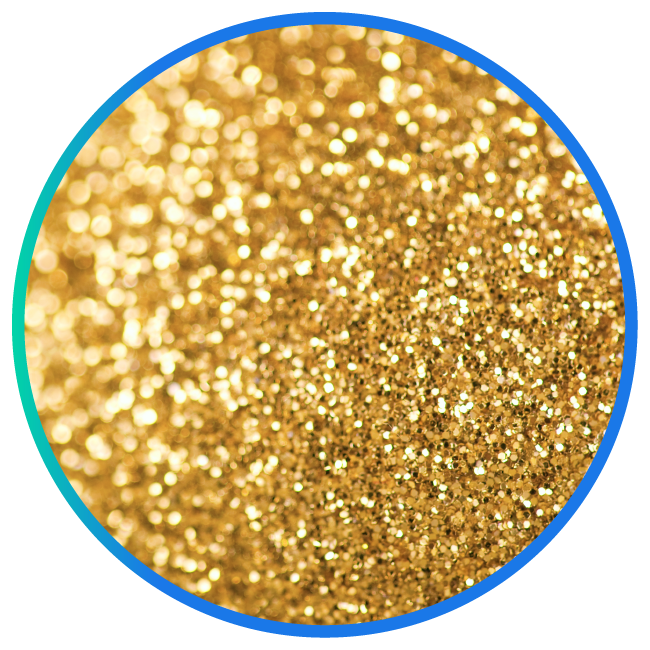 GOLD
Gold is a natural anti-inflammatory that has been used to treat skin inflammations, reduce swelling and remove redness. The extra oxygen stimulated by gold can reach deep into the skin and renew damaged cells. It's antiseptic and antioxidant properties can heal skin rashes besides tackling skin allergies. The anti-inflammatory properties can also combat eye-related issues like puffiness.
X50 PHOTOGLOW SOLUTION
X50® Photoglow ia a peptide complex that turns light into cell energy for glowing, luminous skin. Precludes wrinkles by producing new epidermal cells. Reduces wrinkles by increasing collagen and elastin. Specifically targets fibroblast cells.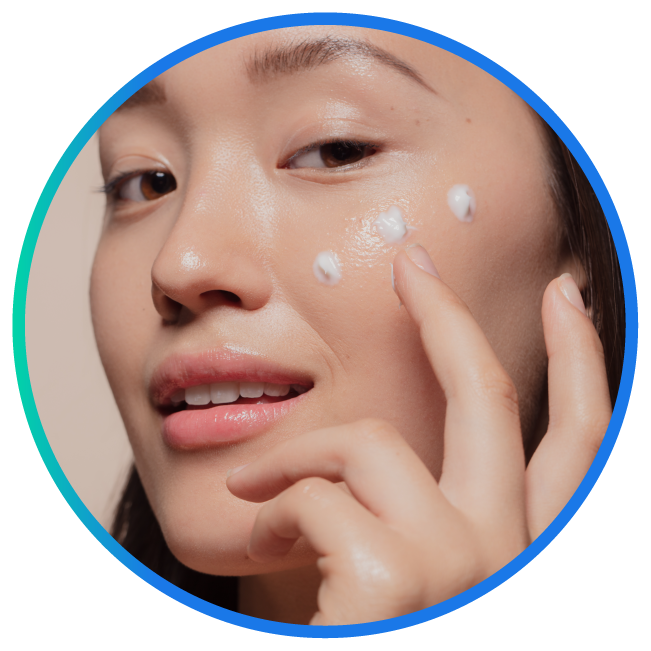 GOLDEN C
GOLDEN C One of a kind, stabilized form of Ascorbic Acid (AA), made by the winning trio: Submicrometric Gold Particles, Glutathione (GSH) and Ascorbic (AA). Outstanding performances are achieved at low dose of AA, representing a paradigm shift in Vitamin C market.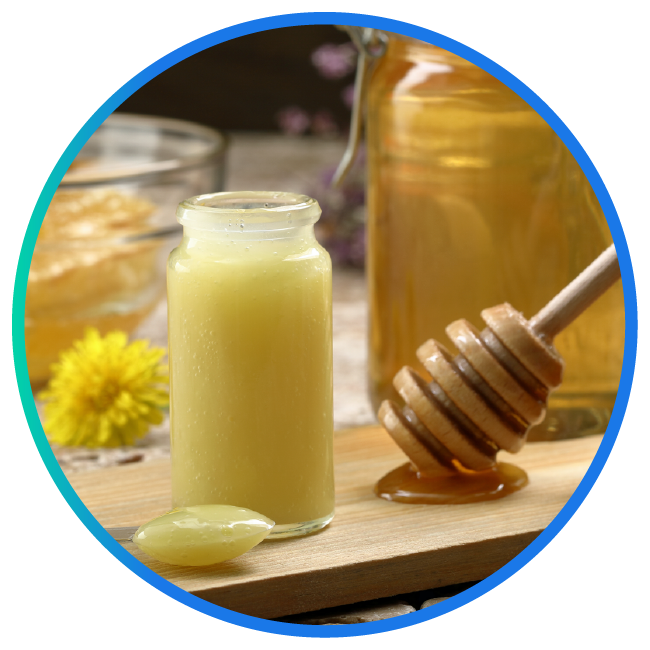 ROYALBIOCITE PX
It's a substance secreted by nurse bees in a colony to feed larvae and the queen bee is known as royal jelly.

Royal jelly is promoted as a dietary supplement and alternative treatment for everything from menopause to skin conditions due to its potency.

Royal jelly is extracted from beehive queen cells and sold as a supplement or in skin creams to boost collagen production, alleviate premenstrual and postmenopausal symptoms, and improve overall health.

Royal jelly is a popular skin cream ingredient, and research supports its use as a collagen enhancer.

Royal jelly protects the skin from the effects of ultraviolet radiation by increasing collagen production in the skin.

Royal Jelly is a multitasking skincare ingredient known for its anti-aging, antibacterial, and wound-healing properties.

MOISTSHIELD HA
MoistShieldTM HA is a powerful active ingredient that combines 8 different types of Hyaluronic Acid and a vegetable polysaccharide to provide superior moisturization, anti-wrinkle, and texturizing benefits. Hyaluronic Acid is a natural substance that is found in our skin and is known for its ability to hold on to water, making it an effective moisturizer. MoistShieldTM HA utilizes different molecular weights of Hyaluronic Acid to create a layer-by-layer water filling effect, which helps to keep the skin healthy and hydrated throughout the day. Additionally, it stimulates the synthesis of endogenous Hyaluronic Acid, promoting hydration at a deep biological level. This unique combination of properties makes MoistShieldTM HA an effective for choice for those looking to maintain hydrated, youthful skin, especially in the face of environmental stressors such as dryness or UV radiation.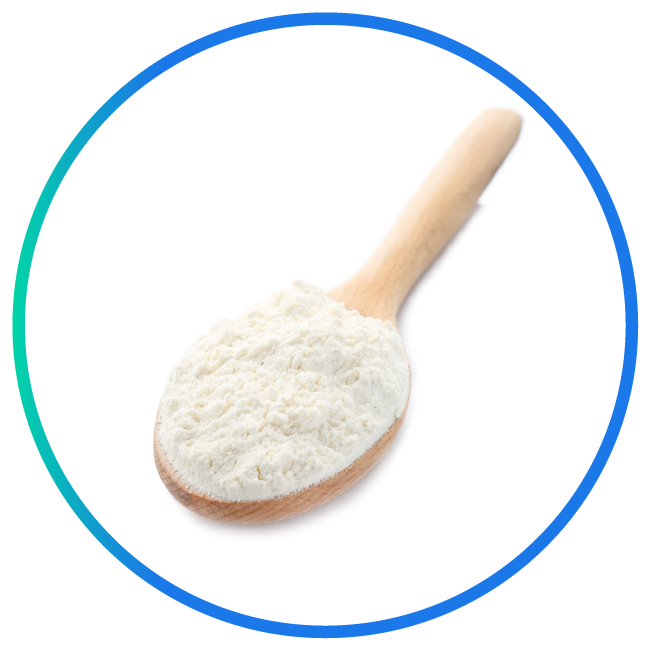 PROMOIS WU-32R
is hydrolyzed collagen hydrolyzate, or someone reads Seth collagen (hydrolyzed collagen) is a collagen supplement. The added strength to the collagen in the skin from fish scales. Helps moisturize and soften the skin and hair. Used in skincare This product does not contain parabens (Paraben) has molegular weight of 400, which can seep into the bores skin more easily.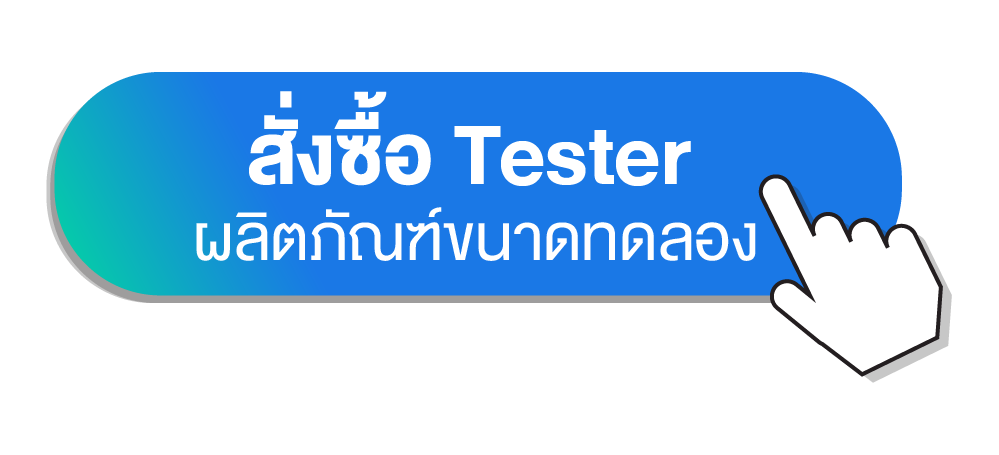 Ingredients

Water, Butylene Glycol, Glycerin, Ethoxydiglycol, Sorbitol, Propanediol, Sodium Hyaluronate, Ascorbic Acid, Gold, Glutathione, Allantoin, Hydrolyzed Collagen, Lactic Acid/Glycolic Acid Copolymer, Chlorella Vulgaris Extract, Hydrolyzed Royal Jelly Protein, Heptapeptide-15 Palmitate, Caprylyl Glycol, Glyceryl Caprylate, Carbomer, Acetamidoethoxyethanol, Phenylpropanol, Glucose, Chondrus Crispus Extract, Hydroxypropyltrimonium Hyaluronate, Hydrolyzed Hyaluronic Acid, Sodium Acetylated Hyaluronate, Hyaluronic Acid, Sodium Hyaluronate Crosspolymer, Hydrolyzed Sodium Hyaluronate, Potassium Hyaluronate, Polyvinyl Alcohol, Phenoxyethanol, Triethanolamine, Chlorphenesin, Xanthan Gum, Disodium EDTA, 1,2-Hexanediol