A smooth milky veil essence, it feels rather like a protective veil over your skin. Locks moisturizer and nutrients which has gained from previous treatment, it protects skin from outside stimulation and inside damage. This innovative moisturizer, a proprietary blend of potent active botanicals with natural ingredients. —including Acnebuster, Greenoxia-3 (chicory, celery, broccoli) and Skin barrier enhancer (eucalyptus, ginseng, quinoa) to help absorb excess oil and refine pores. This lightweight, mattifying hydrator gives oily and combination skin types. The complexion is soft, smooth, and refreshed with a healthy-looking, matte glow.
Direction
Pour 1 push of lotion onto the hand. Gently put both hands together to spread the lotion and press hands and fingertips onto the face, also apply the lotion on the neck and the area where you need. As the last step for skincare routine.
Cautions
For external use only. Avoid contact with eyes. If contact occurs, rinse thoroughly with water. If irritation or rush appears, discontinue use.
The duration of lasting effect depends on individual skin condition and age.
Notification No. 12-1-6300045288
Active Ingredients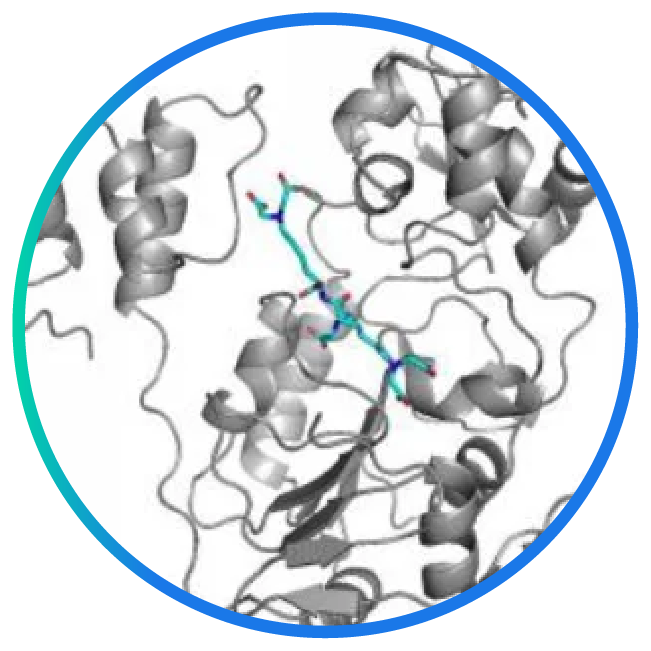 Aquatide

PCA-mimetic peptide, increases moisturisation, activates autophagy, reduces Trans Epidermal Water Loss (TEWL) and improves the skin barrier function. A strong anti-inflammatory activity, reduces ACNE symptoms and increases synthesis of long and very long chain ceramides in the skin.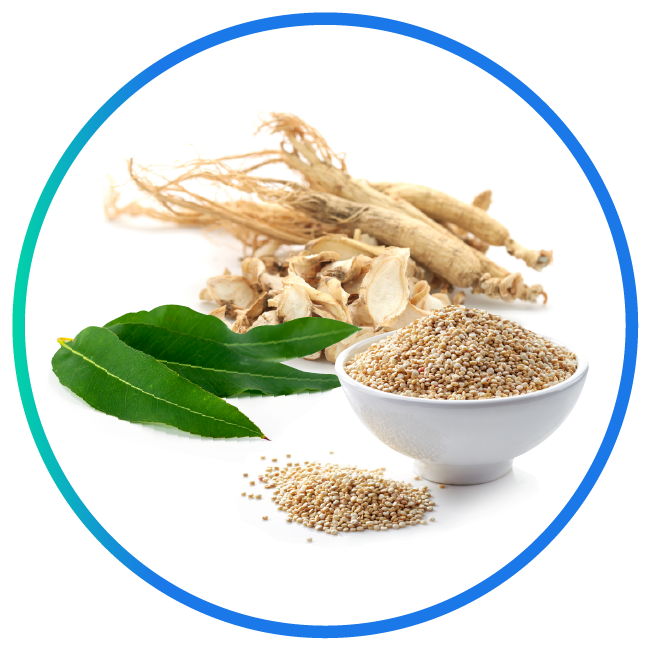 Skin Barrier Enhancer

moisturizers contain occlusive ingredients, such as petrolatum or lanolin, which coat the surface of the skin with a water-repellent lipid layer that impedes the bidirectional movement of water across the skin. Because they block water loss out of the skin, these agents can temporarily ameliorate the xerosis that is characteristic of atopic dermatitis (AD) and age-associated eczematous disorders. Moreover, by improving the hydration of the stratum corneum (SC), they can dampen inflammation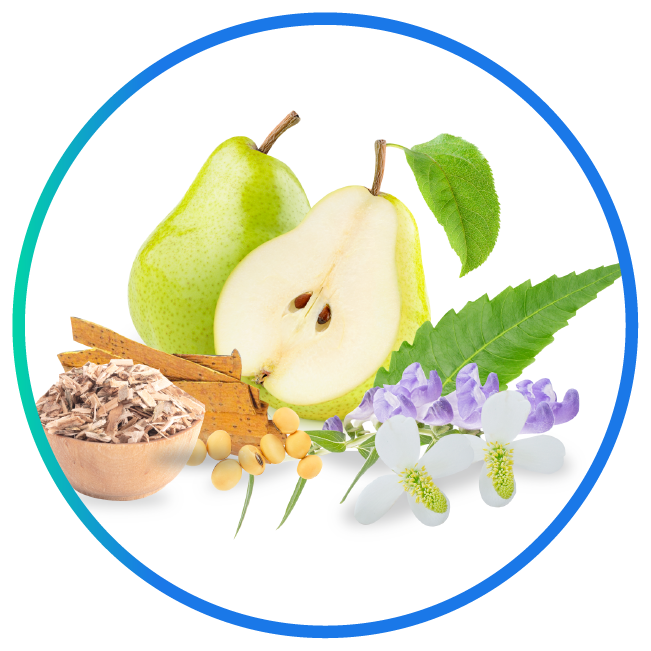 Acnebuster

Acnebuster is a complex of more than 8 different active ingredients formulated to combat acne. It was developed with the concept that acne is caused by different processes that occur in the skin, such as sebaceous gland activity (hyper secretion of sebum), bacteria, inflammation, and the action of reactive oxygen. The different components of Acnebuster specifically target these skin conditions.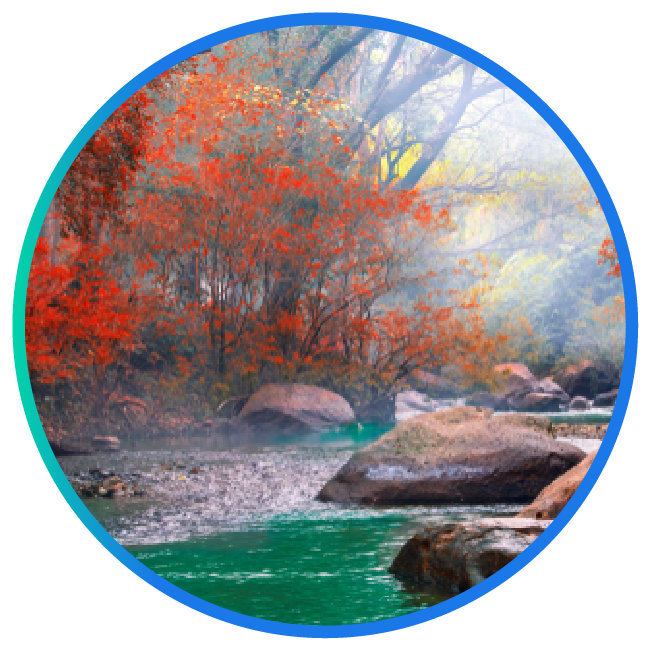 Seorak Onsen-Sui

Seorak Hot Spring Water blasted on the granite floor. Which was formed in the Jurassic period. It is a 100% natural hot spring with a temperature of 49.5oC, contains sodium hydrogen carbonate and contains more than 20 alkaline minerals: Ge, Ca, Na, Fe, K, Mg, Cl, H2SO4. , F, Zn, silicon oxide, etc. When the body is exhausted, it becomes an acidic state. When soaked in hot water, it will be changed to become more alkaline. Therefore, it makes the body relax from fatigue.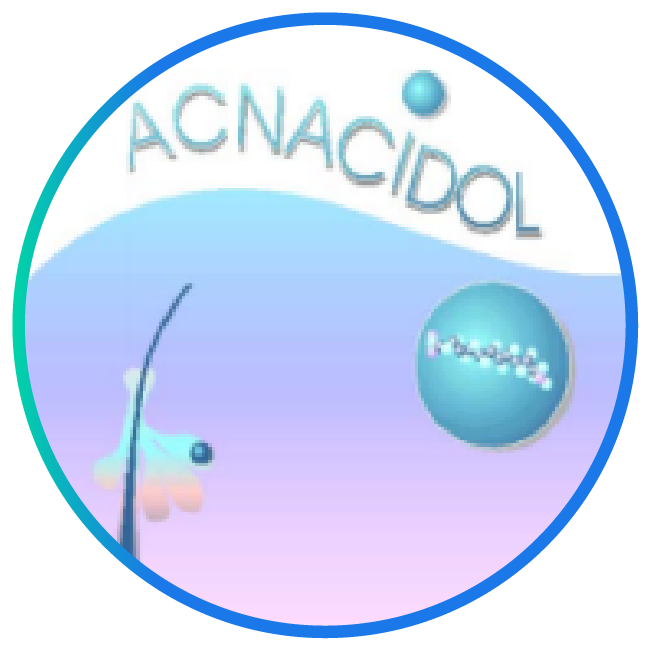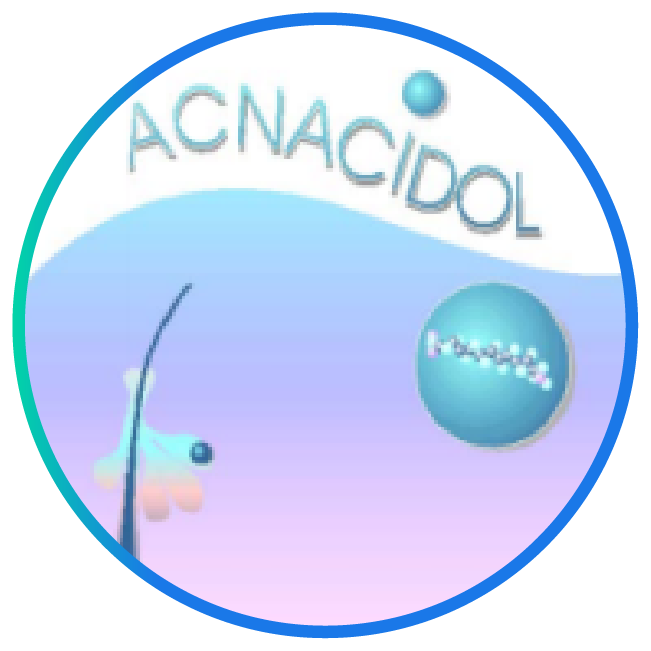 Acnacidol™ BG

is a unique active ingredient aimed at re-establishing the physiological balance in acne-prone skin. It is composed of 10-hydroxydecanoic acid (10-HDA), sebacic acid and decanediol. The target molecule of Acnacidol™ BG, 10-HDA, is a synthetic bio-mimetic version of a hydroxyl acid naturally present in Royal Jelly. During clinical studies, Acnacidol™ BG provided excellent results for seboregulation. Additional in-vitro tests on Propionibacteriumacnes demonstrated excellent anti-bacterial activity.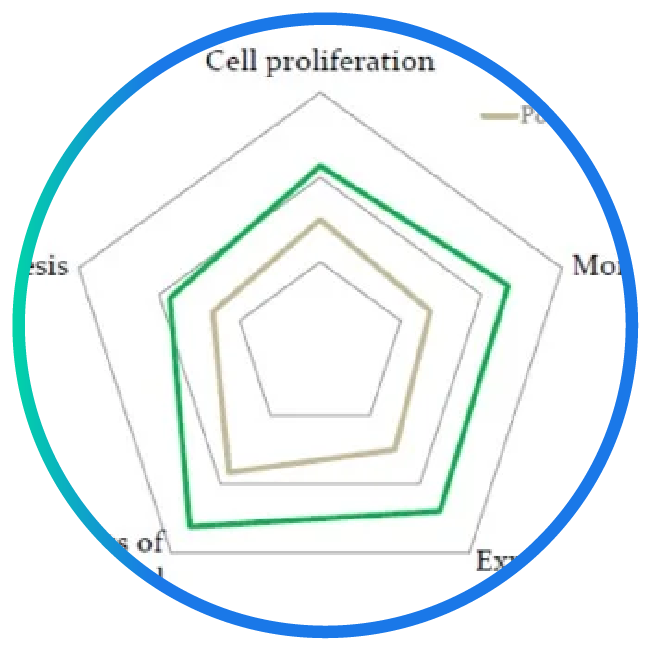 Greenoxia-3

Three green plant extracts from Korea, Chicory, Celery and Broccoli, have properties to help balance water and oil in the skin. Reduce water evaporation It maintains a dual-glow under the skin's moisture, giving the skin a healthy glow, hydrated but not oily, with the essence of Tannin. But also helps strengthen the skin tissue, stimulates Collagen and Glycosaminoglycan Makes the skin retain moisture and look full of water.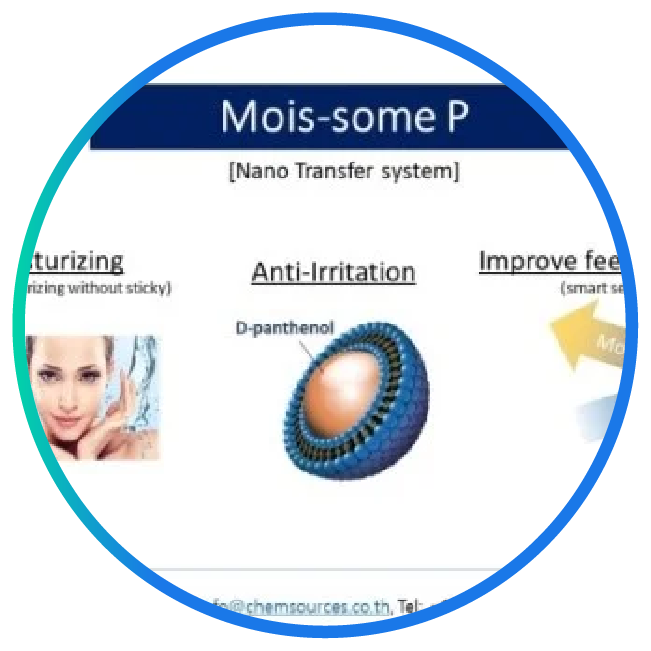 Mois Some P
It is Nano Liposome Encapsulation Ceramide and D-Panthenol.
Moisturizes the skin without being sticky.
Helps prevent irritation and inflammation on the skin.
Control oil on the skin for 24 hours.

Ingredients

Water, Butylene Glycol, Polysorbate 20, Caprylic/Capric Triglyceride, Methylpropanediol, PEG-40 Hydrogenated Castor Oil, PEG-20 Hydrogenated Castor Oil, Sorbitan Isostearate, Sodium Chloride, Bis-PEG/PPG-20/5 PEG/PPG-20/5 Dimethicone, Methoxy PEG/PPG-25/4 Dimethicone, Allantoin, Hydroxyethylcellulose, Dipropylene Glycol, Hydrogenated Lecithin, Sodium Hyaluronate, Panthenol, 1,2-Hexanediol, Cetearyl Olivate, Sorbitan Oleate, Glycerin, Onsen-Sui, Eucalyptus Globulus Leaf Extract, Panax Ginseng Root Extract, Chenopodium Quinoa Seed Extract, Cetearyl Alcohol, Ceramide NP, Glycolic Acid, 10-Hydroxydecanoic Acid, Sebacic Acid, PEG-60 Hydrogenated Castor Oil, 1,10-Decanediol, Glyceryl Caprylate, Lactobacillus/Pear Juice Ferment Filtrate, Cichorium Intybus Leaf Extract, Brassica Oleracea Italica Extract, Apium Graveolens Extract, Hexacarboxymethyl Dipeptide-12, Phellodendron Amurense Bark Extract, Salix Alba Bark Extract, Rehmannia Chinensis Root Extract, Melia Azadirachta Leaf Extract, Scutellaria Baicalensis Root Extract, Houttuynia Cordata Extract, Glycine Soja Seed Extract, Fragrance, Disodium EDTA, Imidazolidinyl Urea, Ethylhexylglycerin, O-Cymen-5-Ol