A sheer physical sunscreen that delivers powerful broad-spectrum UVA/UVB protection and aids in the prevention of free-radical and oxidative damage. That is formulated for all skin types and skin tones and blends easily and layers well under makeup. Helps Soothes skin and prevents the appearance of dark spots and premature signs of aging, and protects from discomfort and redness.
Chemical Sunscreen Free
Paraben Free
Fragrance Free
Alcohol Free
Color Free
Minaral Oil Free
Oil Free
Instruction
Apply on facial skin 15-30 minutes before exposure sunshine for UV protection. Every morning.
Registration No.
12-1-6200044016
Active Ingredients
Codiavelane BG/PF
the MMF (Marine Moisturizing Factor) is rich in sulfated polysaccharides, Glucuronic acid, Minerals) reinforce the skin hydration.
The skin looks younger (decrease of the ANISOTROPY)
The skin is smoothed and more comfortable
The water-binding potential of the skin is increased
The skin barrier is reinvigorated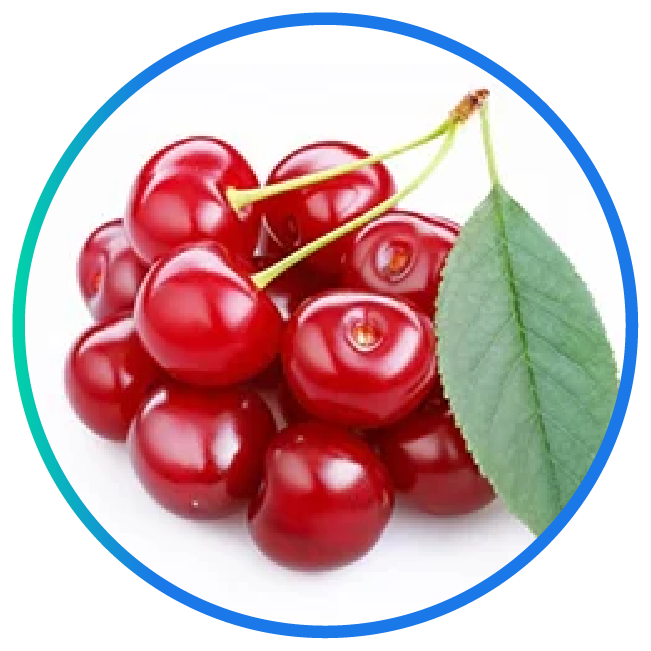 Acerola Dry Extract
The Acerola fruit were traditionally used to treat dysentery, diarrhea, and liver disorders. They are considered to be excellent sources of vitamin C, exceeding the vitamin C concentration of oranges. They are also a good source of other nutrients including B vitamins, calcium, iron, bioflavonoids, phosphorus, malic acid, pantothenic acid, potassium, and magnesium. For these reasons, acerola is widely used as a natural health supplement.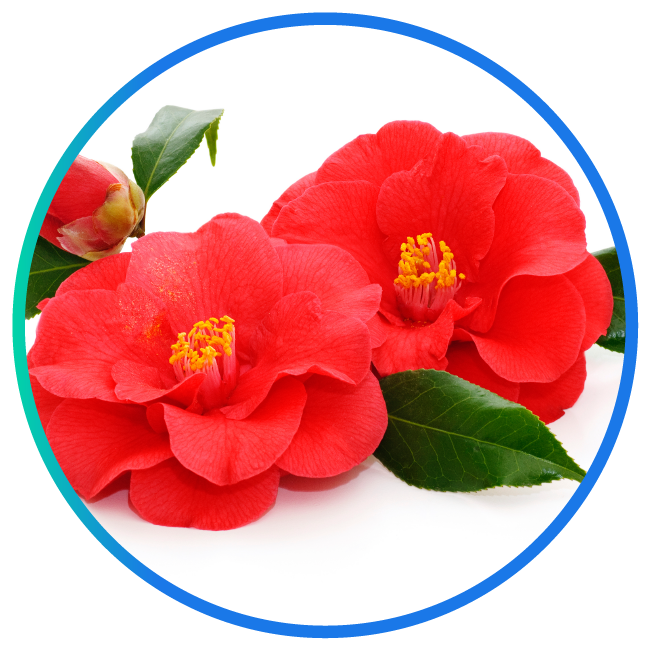 Red Snow (Camellia Japonica Flower Extract)
comes from the famous Camellia Japonica, also called the rose of winter as it blooms during snow is still there. It comes from a very unique species originating from Jeju Island, one of the purest places on Earth, part of the UNESCO's World Heritage List. Its flower extract demonstrates a very high level of efficacy to fight pollution and associated consequences. The skin looks younger, fast, with significant results after only 2 weeks.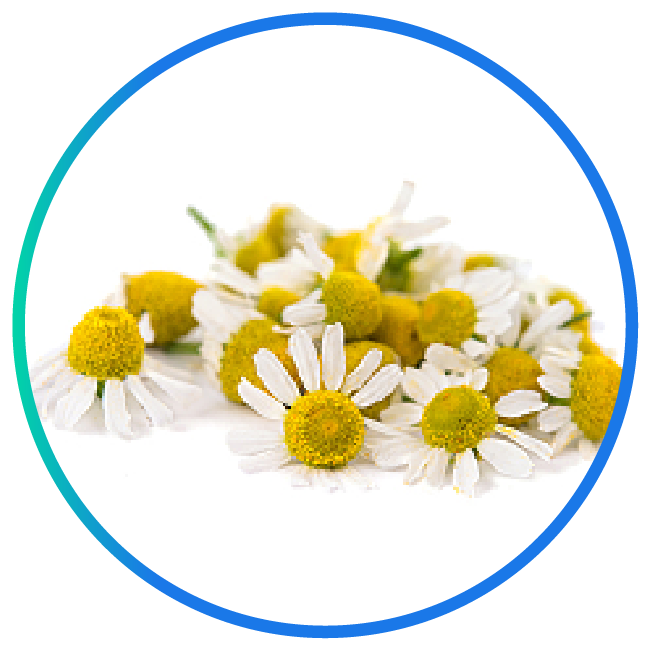 Chamomile Extract
is excellent for conditions such as dry skin, eczema, and psoriasis because of its ability to neutralize skin irritants and its anti-itch and anti-inflammatory properties. For those with sensitive skin, chamomile is anti-irritating, non-comedogenic, and hypoallergenic.
Flavinoids in chamomile soothe the skin and improve the speed at which damaged skin heals. It is also used as a conditioning agent as it enhances the appearance of dry, flaky skin and restores suppleness.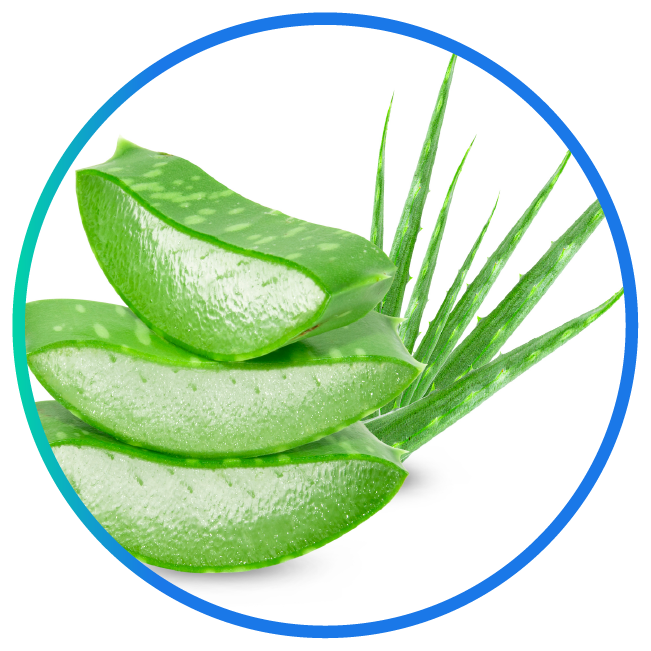 Aloe Vera 200X
Aloe vera Medicinal plants that nourish the skin to be smooth, soft and moist. And help reduce inflammation of the skin (Anti-Inflammatory) helps protect the skin from damage by sunlight. With aloe vera contains substances aloin that can protect against UV rays It has the ability to protect the skin from free radicals. The cause of aging from free radicals destroying the DNA Inside the skin cells Stimulates Fibroblast Cells in the production of collagen. Help detoxify Exfoliate dead skin cells and tighten pores while adding moisture to the skin and anti-microbial to help reduce acne breakouts.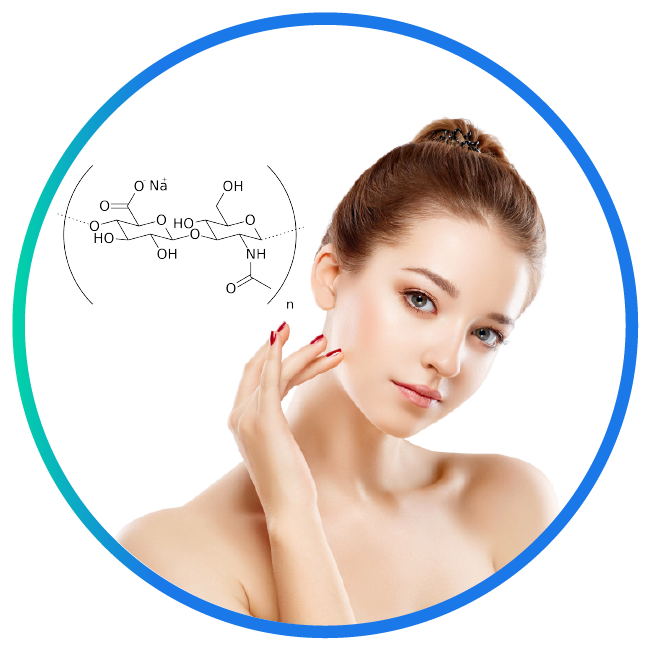 Sodium Hyaluronate
helps to restore the skin's moisture, promoting a more revitalized and youthful complexion. Sodium Hyaluronate is gentle enough for use on most skin types, including acne-prone types. Sodium Hyaluronate smoothes the appearance of wrinkles and improves the skin's texture